I grew up in San Dimas Canyon, in Southern California. It was an idyllic childhood. My parents were wildly in love and the place was beautiful. I went to La Verne Heights Elementary school. It was a K-8 school surrounded by orange groves.
There was a beautiful driveway that led to our house. Liquid ambers along the drive were planted the year I was born.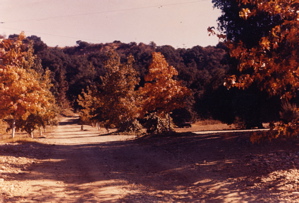 Our house was a unique, redwood sided home under the oak trees. The living room had a large fireplace, and the West wall had four huge windows that gave a lovely view of the canyon and the mountain across the way. I was an only child with my maternal grandmother living in a little house down on one of the flats.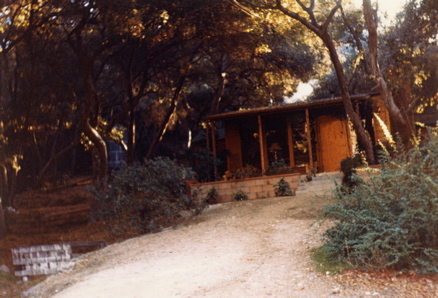 In 1963 the LA County Flood Control decided they needed our land to dump silt that had collected in a small dam up the canyon. My father loved his place. He was shocked that it was going away. All three of us, I suppose, went into shock. We moved to San Dimas after Christmas in 1964. I literally do not remember the move to town.
Here is a picture of the land, as it was with grand old oaks and a second picture showing it as it is today; thanks, LA County Flood Control.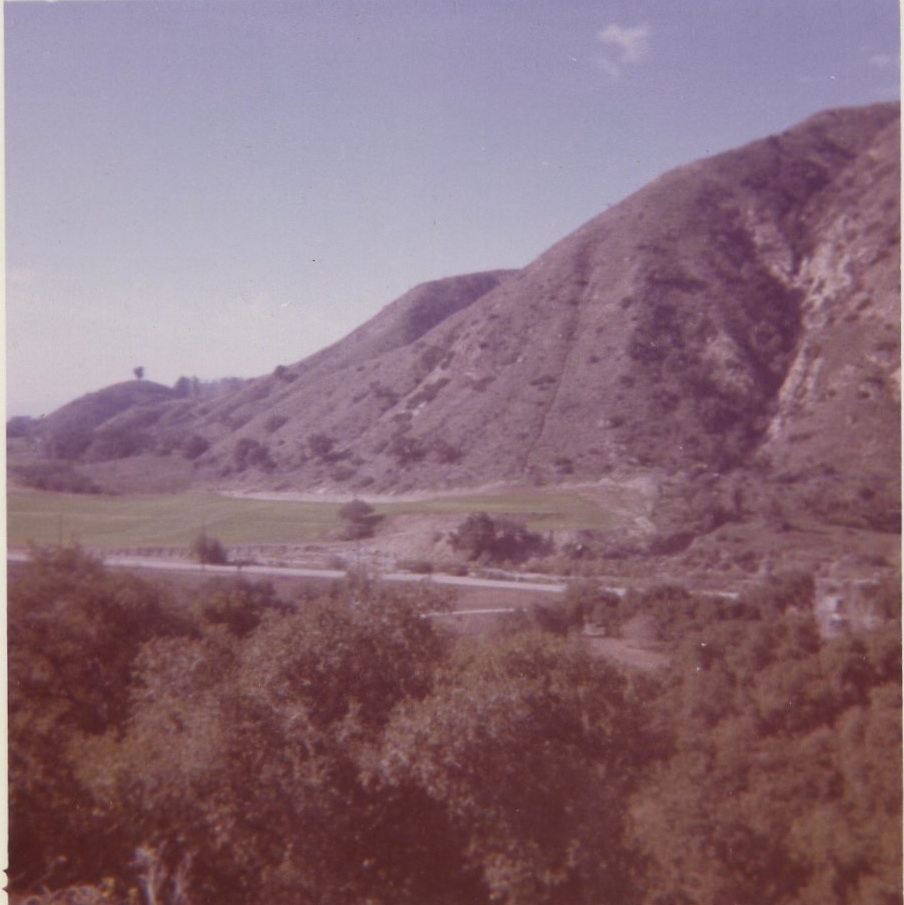 Notice the little tree on the top of the round hill down on the old Malone Ranch. (Acres and acres of orange trees gave way to the golf course.) I don't think that tree has grown much in 50 years.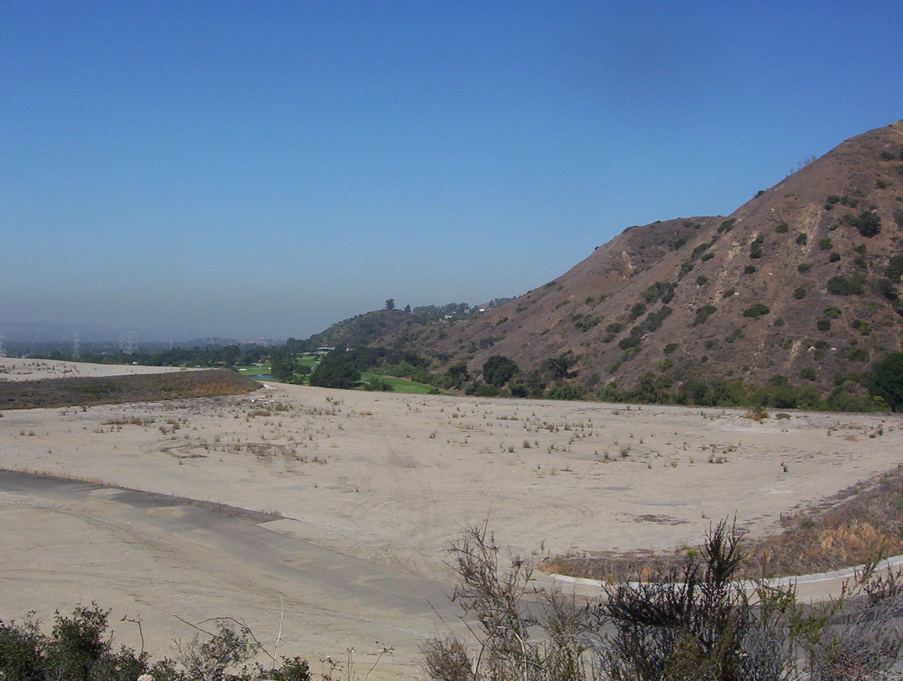 We always drove second-hand cars, when I was a kid. Lots of my parents' friends got a new car every three years. It was a big deal to drive over to someone's house in your new car and take everyone for a ride. I remember when Ken and Connie got a '57 Ford with the glittery gold stripe across the door. We didn't take the '52 Ford to our friends' because we got it in 1956 and everyone had seen a '52 Ford.
Instead of cars, my folks had land in a canyon. While everyone else lived in subdivisions, we didn't need curtains, because there were only oaks near our house. Our first new car was a '62 Comet. It had a little tiny engine, and my folks didn't take anyone for a drive. Instead, friends came to the canyon to sit on the porch or in by the fireplace and look out at the canyon.
When LA County Flood control decided we should go live in a tract house with curtains so they could dump 75 feet of dirt on Beckman land, there was a long drawn out struggle. During the horror of the time, my parents were offered a nearly new '64 Buick Rivera to keep an escrow on the place open. My folks didn't want a '64 Rivera. They wanted their house in the canyon, but they had finally given in to a fellow who had been trying to buy the place. So, they got the Buick and the escrow stayed alive which gave LA County Flood Control a headache. (Apparently, even LA County Flood control has to file papers with LA County when declaring eminent domain… which they did, but not until after the escrow was in place.) I always considered the car Blood Money.
My mom drove the car until 1986. It was black and beautiful.
My parents are gone. Of course, the canyon place has been under dirt for 50 years. The Arizona house has been sold. When I decided to sell the Buick, I knew that one of the last remnants of my childhood was going with it. I sold it to Matthew's barber, Richard, and he plans to make it beautiful again. He called one day and said he always named his cars and wanted to know what my mom's name was. I said Delores, and he laughed. "That's perfect," he said, "Delores it is."